The Faculty Handbook was last updated February 7, 2022.  The handbook is a fully-functional and fully-searchable PDF document with bookmarks and hyperlinks, allowing for quick maneuvering in the document. 
Please contact Kady Lamb in the Provost's Office with questions or problems with this site.
Tulane Faculty Handbook Revisions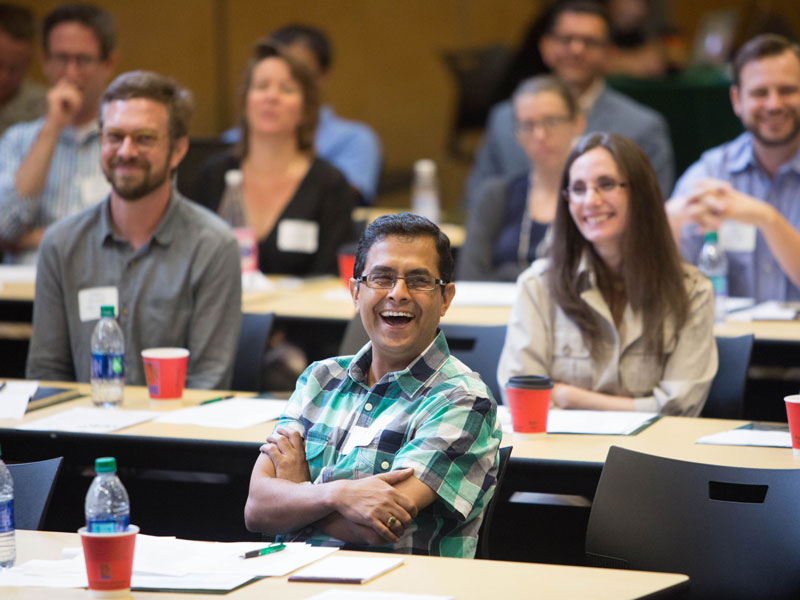 Visiting assistant professor, Rajendra Dulal, enjoying a presentation at New Faculty Orientation.